Students are broken up into groups and assigned to different departments. In this immersion, students have to job-shadow employees, observe the operations, provide recommendations for any issues, and then complete a write-up.
Orchestrated by Vatel Lecturer, Mr Utanes Fred, the goal of this immersion programme is to allow students to gain knowledge of positions within the hospitality industry and gain hands-on experience in essential day-to-day hotel operations like housekeeping, front office and more.
This short collaboration with hotels allows our students to take a sneak peek into the behind-the-scenes of hotel operations. This ensures our students an opportunity to be exposed to a variety of roles and job responsibilities - and provide them with better insights for their own career planning in alignment to their own skills, preferences, and values.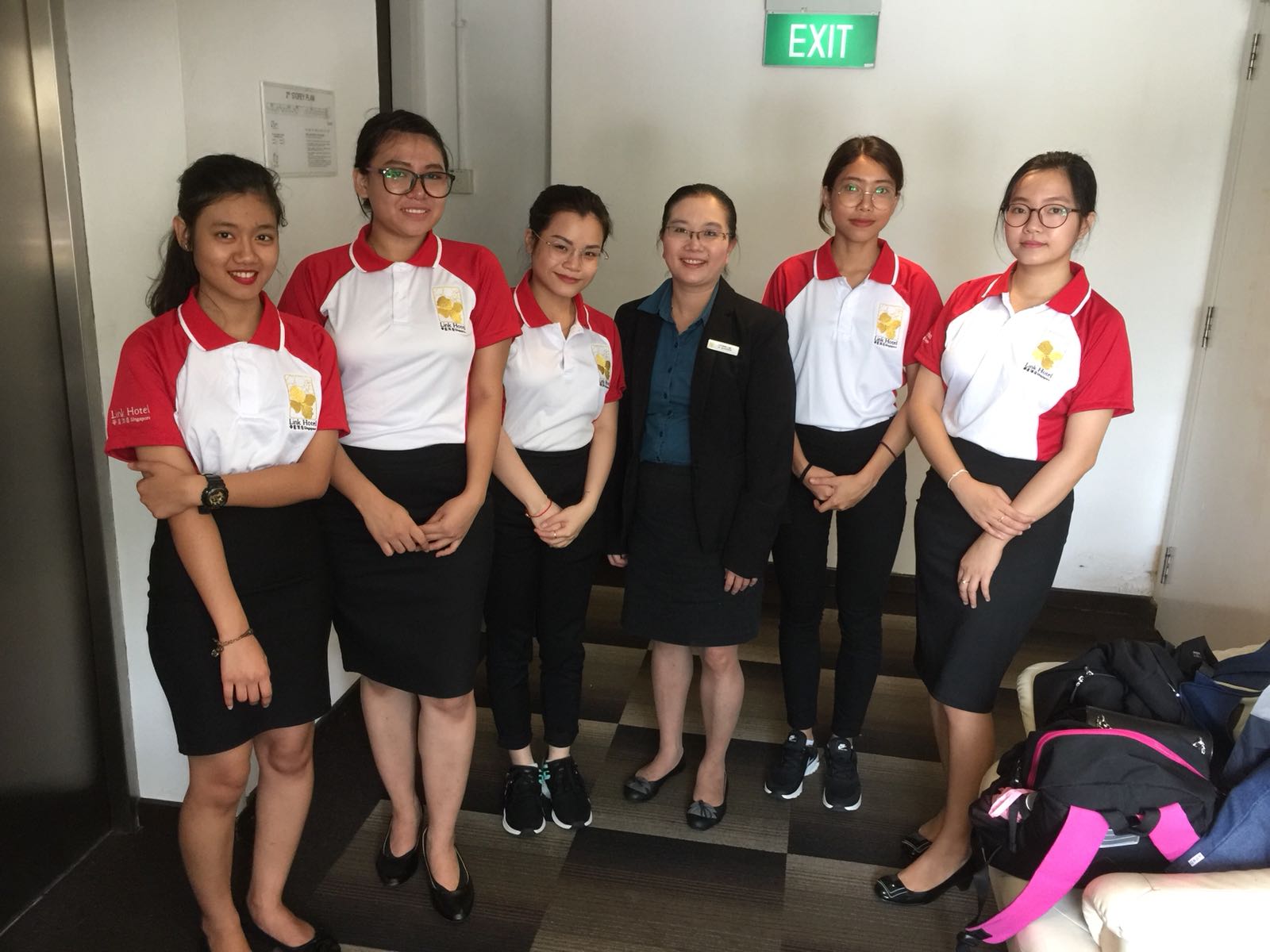 Housekeeping withe HR Manager Yvonne Lim. Nice Link Hotel T-shirts.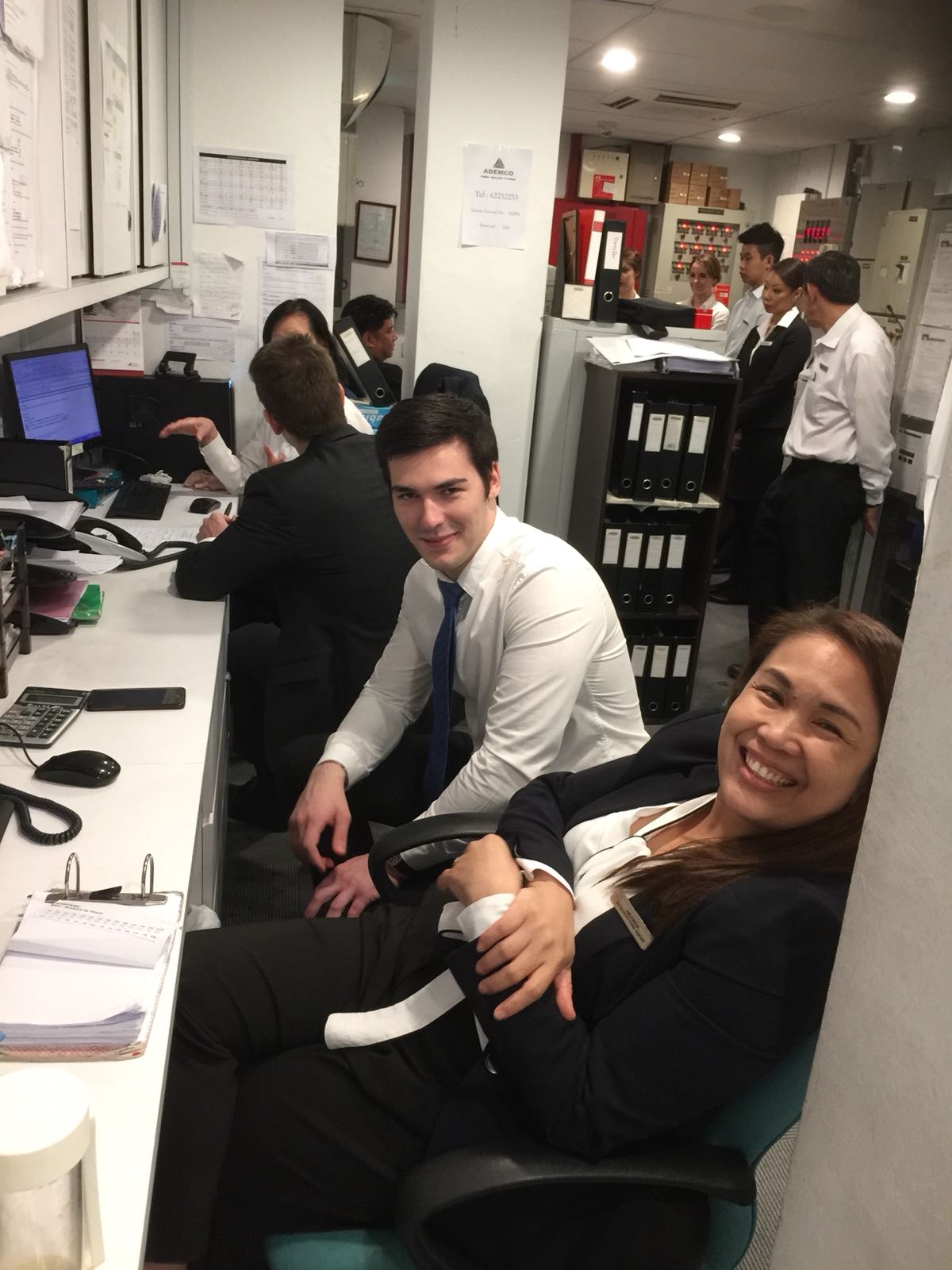 Niki and Lasar in the Reservation Dept for Rev Mgt policy creation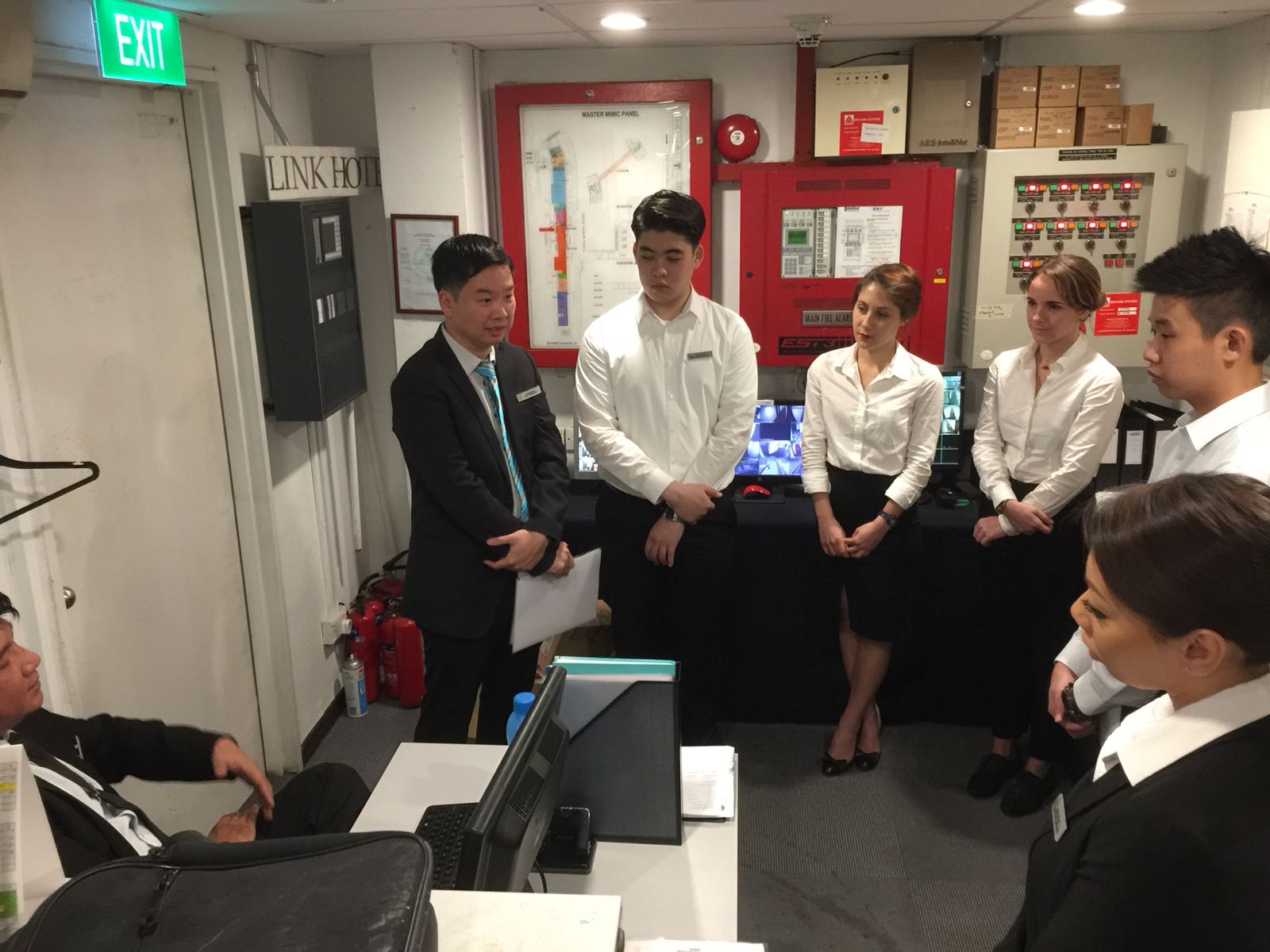 Front Desk orientation with Front Desk Management.
Stefanie and Olivia doing front desk duty in Hotel Bencoolen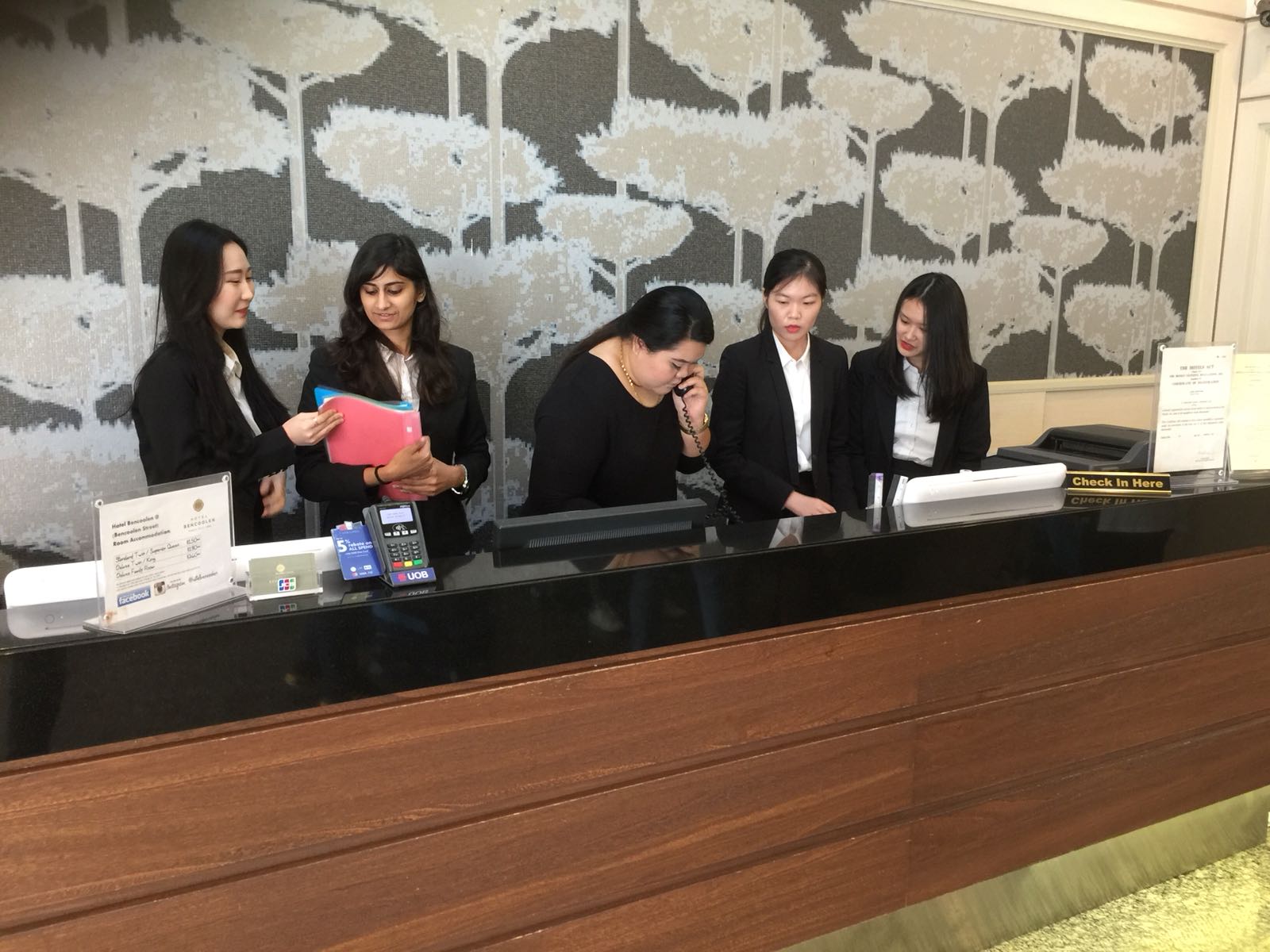 Lala and Kim want to work here as interns later